14 Top Commercial Real Estate Marketing Ideas
The commercial real estate industry is evolving at a rate real estate professionals may or may not have accounted for. Nonetheless, both the commercial real estate and residential real estate sectors are driven by meaningful relationships and deep connections that have taken years to cultivate. In the 21st century, there are so many different high quality ways to advertise a real estate business both on and offline.
Here are the top 14 commercial real estate marketing Ideas to advertise a real estate company in 2021. So you can build better relationships, generate better quality leads, and close more deals.
(For the purposes of this article we are going to focus on commercial real estate but this information is applicable to residential real estate as well.)
All of these real estate advertising ideas were thought of very carefully regarding the ability to develop more meaningful relationships and deeper connections
Let us jump right into it.
1.) Identify Objectives and Define the Target Audience
How you market an apartment complex is much different than how you would market an office building. There are some questions you should ask yourself to help out with this such as;
What is your budget?
Where does your audience spend time online or in-person?
Types of digital assets you may need (marketing material such as photos and brochures or online materials like an apartment website?
What is your timeline?
The old saying of success leaves clues still holding its weight in gold. It does not mean that we should point blank copy our competition, it does mean you can look to them as a source of inspiration for new marketing efforts
2.) Create a Commercial Real Estate Marketing Plan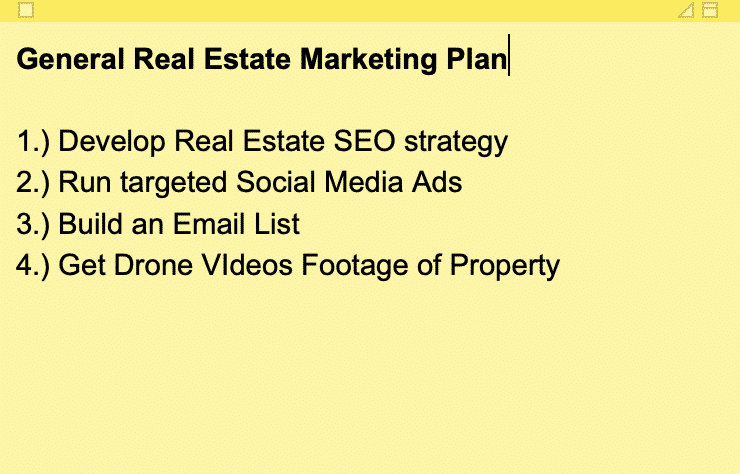 There are a lot of reasons why having a real estate marketing plan is essential to marketing your commercial real estate firm.
So you may be wondering why a plan is even necessary. A real estate marketing plan is the road map that will help you get to exactly where you want to take your firm.
It should consider everything from commercial real estate PPC, SEO, and even traditional marketing channels like press releases and flyers. These things put together will help you create a comprehensive real estate marketing strategy that can outperform your competition.
3.) Research Marketing Tools and or Software
Without having the proper equipment for the job things will always be harder than they need to be. Which is why I choose to cover this subject next. There are alot of marketing tools and software to choose from. Some of which may be things like email marketing tools, such as Constant Contact or things like a real estate CRM software.
Each of these tools has their own uses and limitations which is why I strongly recommend you do your research when taking your final option. Nothing is more annoying than choosing the wrong real estate software for the job because it was cheaper than having to fork over the money for the better, higher priced version.
4.) Use Traditional Commercial Real Estate Marketing
When you think of traditional marketing what is the first thing that comes to mind? For me it was Yellow Pages or flyers. Guess What? Some of these methods still work well when it comes to marketing a real estate property.
Just because we are in 2021 and online marketing is a top way to grow a company not mean that other methods don't work. You can help your firm cut through all the noise of digital marketing by still doing things the old-fashioned way.
5.) Update your Real Estate Website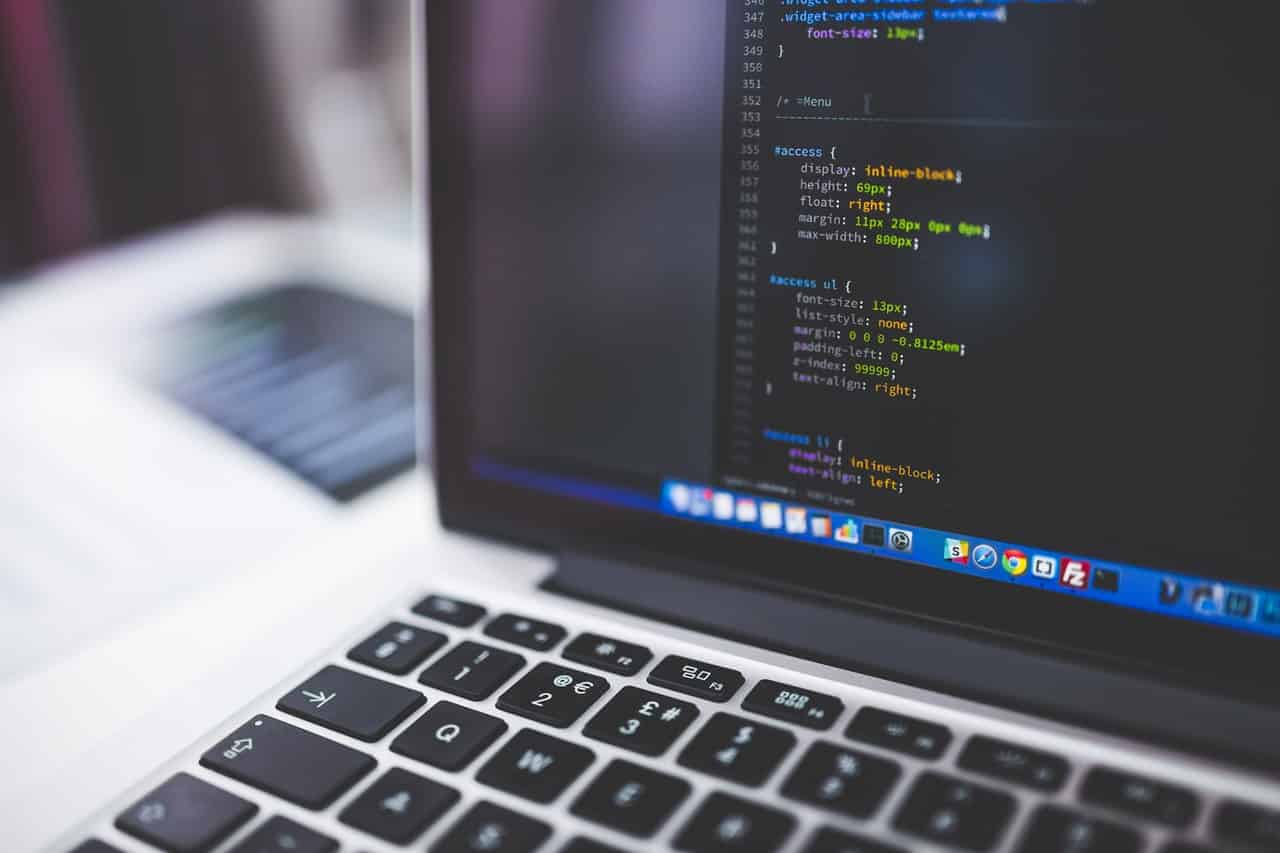 If your website is outdated it may be time to get a new web design. We wrote an article on the benefits of commercial real estate website design. It has some pretty powerful parts to it that you can find great value in. But, to summarize the article a few of the benefits are
Generating more brand awareness
Capture more quality commercial real estate leads
Satisfy Users Better
Sets you apart from the competition
Making sure that your website stays up to date will be key for staying ahead of the competition. If you do not know where to start a commercial real estate marketing agency can often point you in the correct direction.
6.) Hire a Commercial Real Estate SEO Agency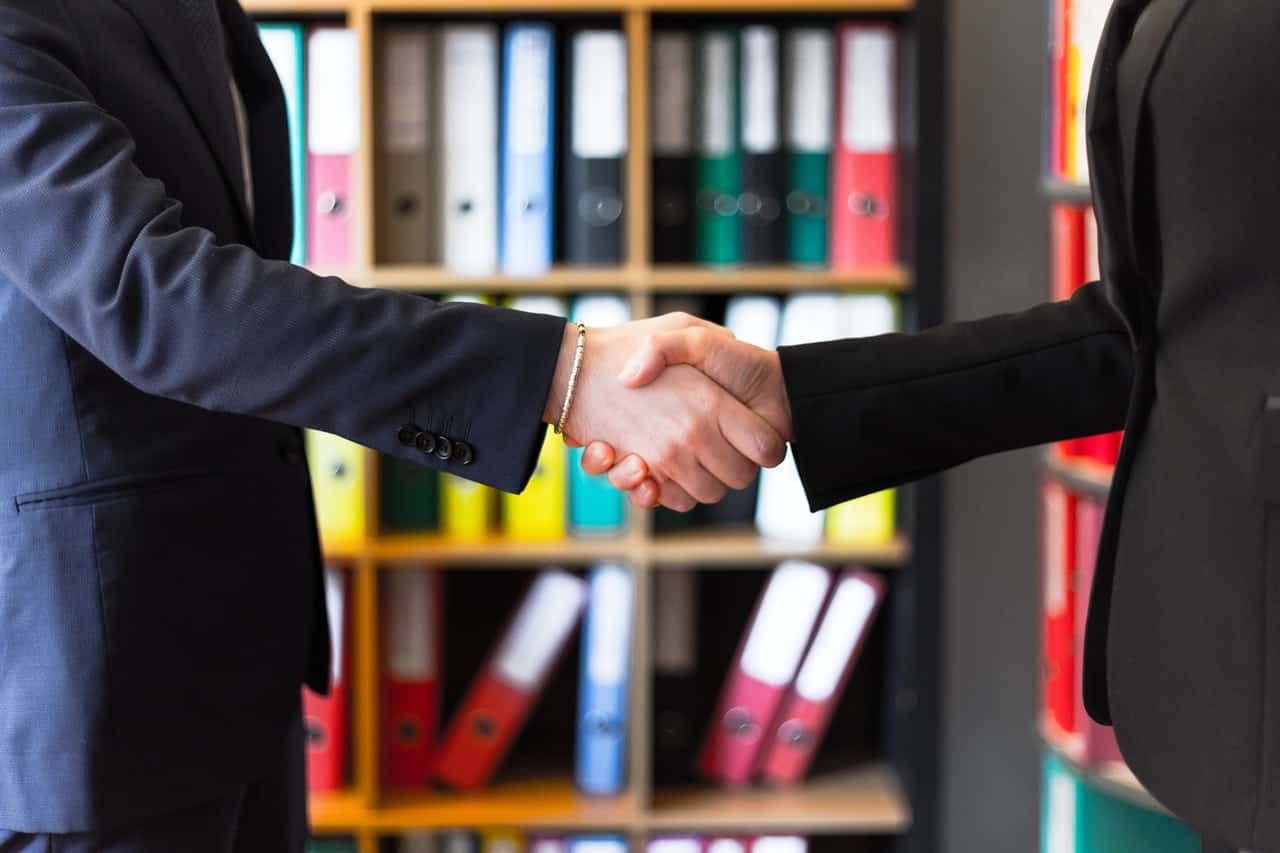 Hiring a Commercial real estate SEO company is an excellent way to generate commercial real estate leads online. A website is only as valuable as the traffic that is going to it.
A company that specializes in commercial real estate SEO will be able to develop a road map to long term real estate SEO success making your website the lead-generating machine it deserves to be. All SEO takes a while before you see results keep that in mind.
A general timeline for SEO is 6 to 9 months but the timeline can also be extended depending on industry or competition levels. Be prepared to spend big money on commercial real estate SEO services too because, large firms are already doing just that to stay ahead on search engines like Google and Bing.
7.) Build an Email Campaign
A question you may be having right now is "does email marketing work?" The short answer is yes! What better way to educate potential clients than to craft thoughtful emails specifically tailored to their needs.
The users who have taken the time to fill in their information and request emails from you are highly likely to engage with you or your firm's services. Both commercial and residential real estate professionals can benefit from email marketing in a few ways. Here are some examples on how you can use email marketing to your advantage.
Post Monthly Market Updates
Promote in-depth blog article of a certain property type
Drive new users to deals you may have
Email marketing campaigns are a great way to really get potential clients to know, like, and trust you.
8.) 3-D Virtual Tours for Real Estate
Real estate virtual tours are one of the newest ways to show off a great piece of property. Land may be the only exception where you cannot use one of these.
But, a 3d property tour can help bring life to a real estate listing because it allows a potential buyer to immerse themselves into a piece of commercial or residential property without having to be present.
They are great for buyers who live in other states but still want an interactive experience. The cost of a 3D walkthrough does not come cheap but it is worth it.
9.) Get a Professional Photographer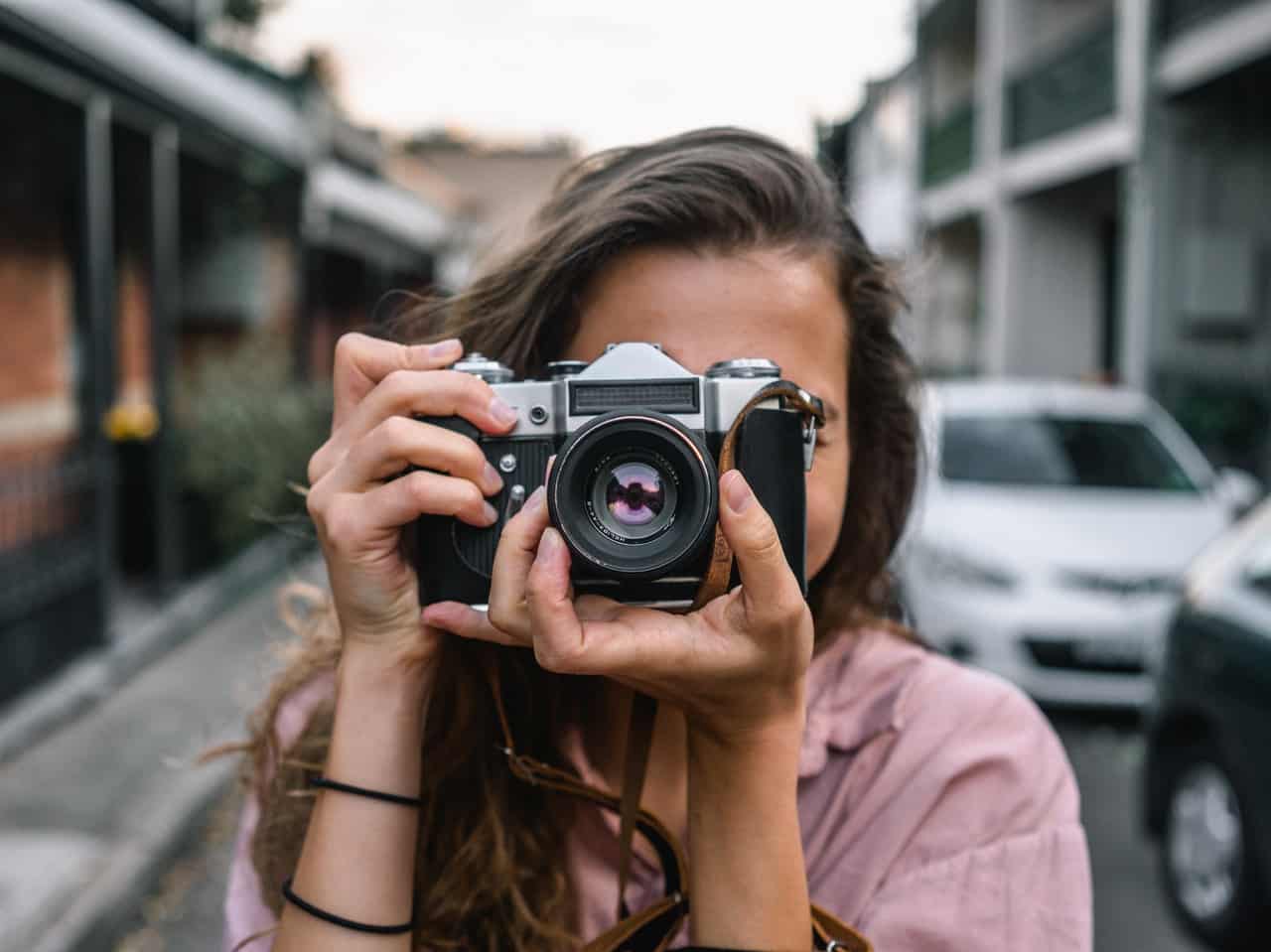 Both commercial and residential real estate relies on great photography. Taking poor-quality photos to save money can diminish interest in even the greatest of properties. It is essential that you have quality real estate photos of your properties.
Ideally, look to hire a professional photographer that has real estate photography experience. Real estate is a complex business. You don't want someone who takes pictures of cats and dogs taking photos of prime real estate.
10.) Use Targeted Google Ads
Google ads is a very powerful tool for real estate but it is also a way to lose money very quickly if you have no experience both building, and managing real estate Google Ads.
Key points you need to know here are there are two forms of Google ads the are effective for real estate. Google search ads and Google Display ads. One is text-based the other is image-based. If you want to you can learn more about real estate google search Ads
11.) Use Real Estate Social Media Marketing
Consider this after you get a real estate virtual tour done you can then use that content to drive a comprehensive real estate social media marketing campaign across a variety of select channels.
This can be a way to get the omnipresent appropriate in a coordinated effort to be seen everywhere. There are numerous benefits of real estate social media marketing.
12.) Targeted Social Media Ads
Promoting a piece of commercial real estate on social media using paid ads may not sound like an idea that could stick with many senior real estate professionals but the reality is that it is impossible to know who is behind that screen watching your content.
Maybe they did not see your post on social media but when you use paid ads you will have a much greater chance to reach your target market. That then leads up to the question of which social media is better for real estate?
Our answer would be LinkedIn and maybe Instagram if used correctly. A good rule of thumb is if your target audience may be there it is probably a good idea.
Just make sure you consult a real estate marketing agency or an individual specialist before spending thousands of dollars online.
13.) Use Local Images
Commercial real estate marketing regarding images is all about a local target market. Brokers want to know where local properties are so they can discuss with potential clients about key points of a deal besides CAP rates and other important metrics. Real local images are more important than some random stock photo that anyone can use.
14.) Ask for Client Testimonials
People love to hear about the experience they had using another company's service. It helps to build trust quicker than any other method you can use. A few good ways to get real estate testimonials can be using video and quotes from others.
Summary
We talked about many various real estate marketing methods that can help take your real estate firm to new levels. There are some of them that work better than others such as commercial real estate SEO or Google Ads.
But at the end of the day, it comes down to individual goals and objectives. We encourage you to strongly plan all of your options as you are marking your real estate marketing strategy.
If you got any value out of this article or learned something new to use at your own real estate firm give it a like, comment, and share!