We completely understand that after a long exhausting or even a rewarding day at work, a great happy hour spot is the perfect place to end your work day. Finding a great place that offers great vibes, a beautiful ambiance and both affordable and tasty drinks and food can sometimes be a challenge. However, in Orlando we are famous for our many great and enjoyable happy hours with great food and drinks for an affordable price. The digital marketing team at Cindtoro typically enjoys meeting up after a long week to enjoy some great after work happy hours. We have compiled a list of some of our favorite happy hour places in no particular order.
Santiago's Bodega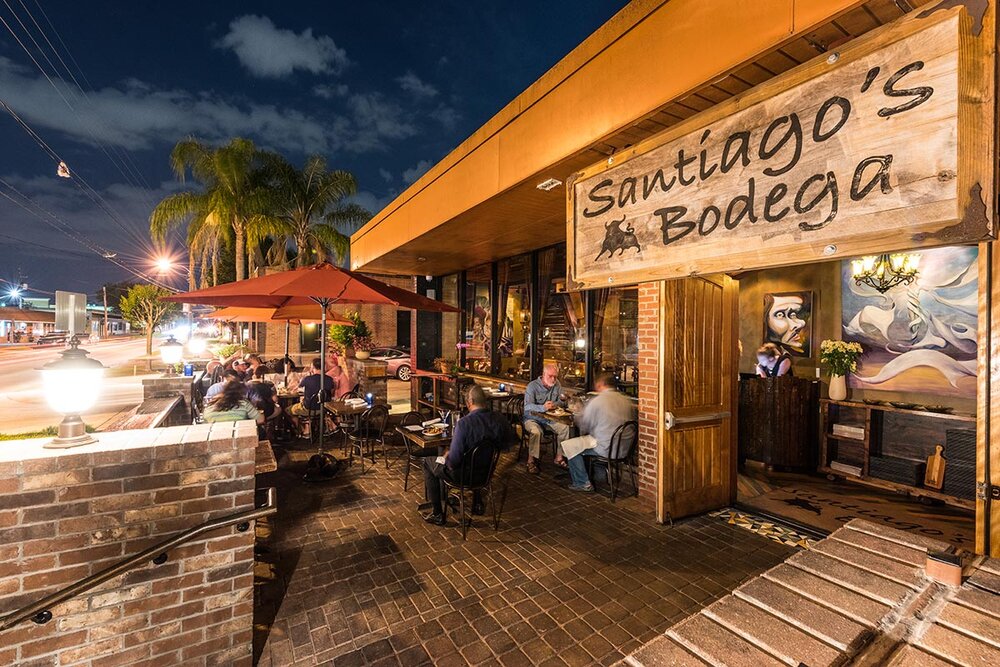 Santiago's Bodega currently has a total of 4 locations as of 04/02/2023 with 2 locations in the Central Florida, Orlando and Altamonte Springs. At the Orlando location happy hour is from 4pm-6pm every day with an additional happy hour from 11pm-1am every night. At the Altamonte Springs location happy hour is from 4pm-6pm every day with an additional happy hour from 10pm-12pm Fri-Sat. Their happy hours include half price draft beers, wine by the glass, sangria by the glass and single well liquor drinks. They also offer $5 tapas food options that change daily. You can visit their website to find out which location is most convenient for you.
DoveCote
DoveCote Address: 390 N Orange Ave Suite 110, Orlando, FL 32801
Website: DoveCote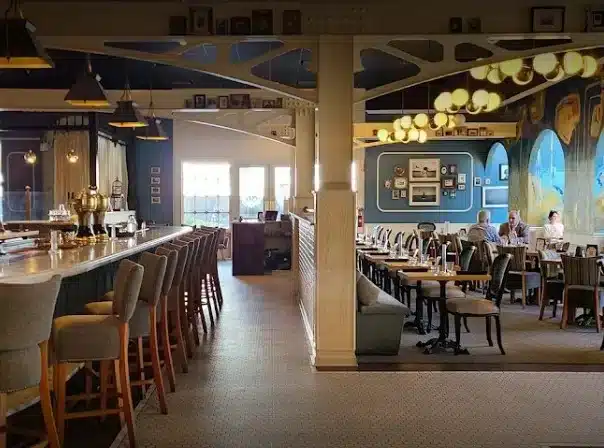 DoveCote is perfectly located within the downtown Orlando area and they offer an amazing happy hour at the Bar only. Their happy hour is 2:30pm-6pm Mon-Fri. They offer lots of food options like dry rubbed wings, oysters, and smoked eggplant dip just to name a few. They also have an extensive option of cocktails included in the happy hour as well all priced between $9-11 and they also offer $5 beers.
Cuba Libre Restaurant
Cuba Libre Restaurant Address: – 9101 International Drive, Orlando, FL, 32819
Website: Cuba Libre Restaurant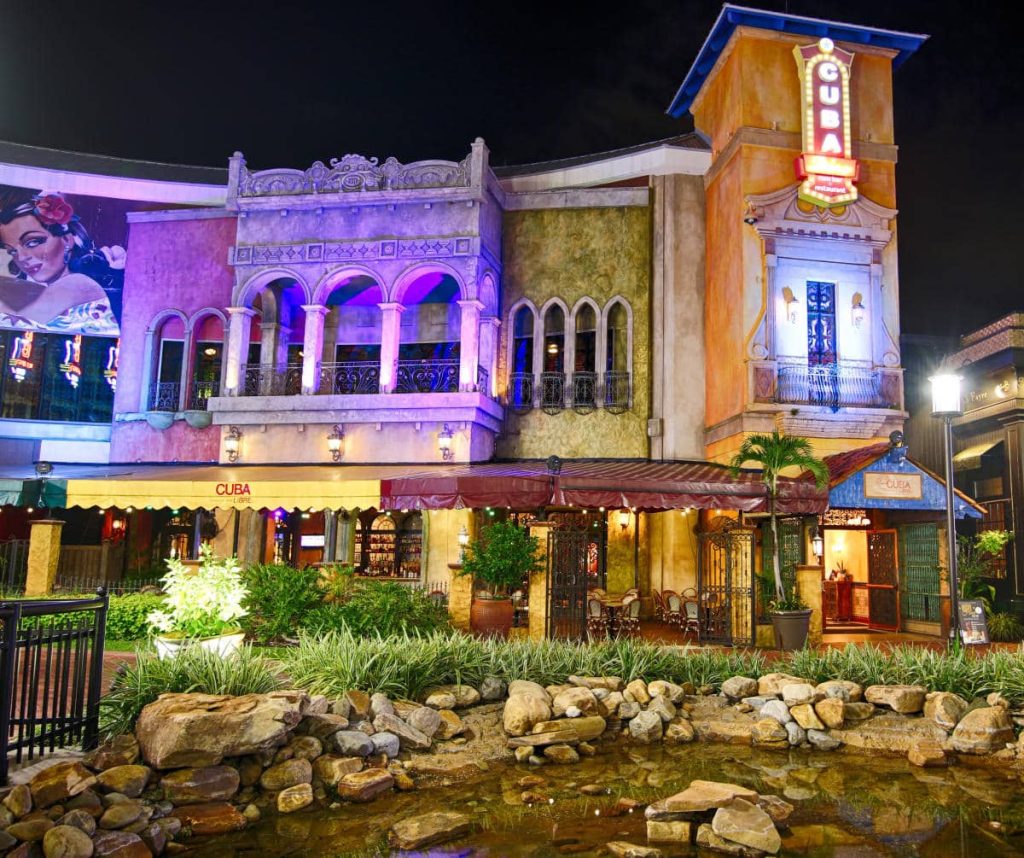 Located at the Pointe Plaza on International Drive, Cuba Libre Restaurant offers an amazingly priced happy hour with great vibes. Their happy hour is from 5pm-7pm Sun-Fri at the bar and bar tables only. They offer food options between $4-8 and drink specials between $4-6. After a long day at work you can look forward to great food and drinks for a great price.
Rocco's Tacos & Tequila
Rocco's Tacos & Tequila Address: – 7468 W Sand Lake Rd, Orlando, FL 32819
Website: Rocco's Tacos & Tequila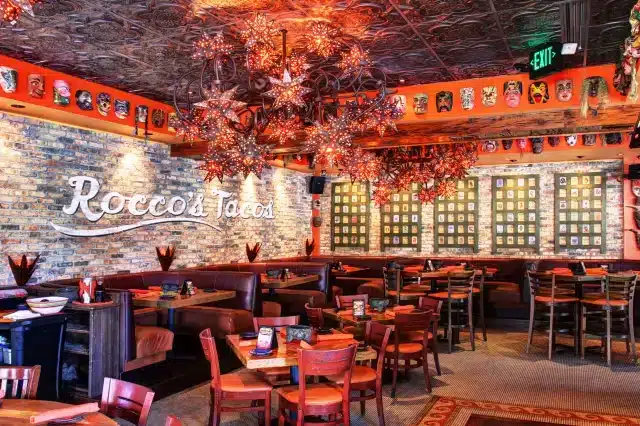 One of our favorites located on The restaurant on Sandlake Rd, Rocco's Tacos and Tequila is a great everyday happy hour spot. They have 3 bars that you can sit at, an outdoor bar, an indoor bar and indoor/outdoor bar that overlooks the lake. Their happy hour runs from 4pm-7pm at the bar only. They have great priced tacos and apps for $5, along with $5 margarita, wines, beers and more. They also offer a $25 margaliter which is a liter pitcher of a margarita.
Yardhouse
Yardhouse Address: – 8367 International Dr, Orlando, FL 32819
Website: Yardhouse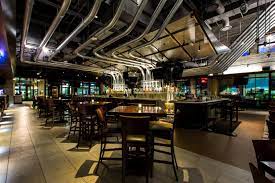 Located on International Drive at the Icon Park, Yardhouse offers two happy hours, 3pm-6pm Mon-Fri and 10pm-Close Mon-Wed. They offer half off selected appetizers and $2 off wine, draft beer, spirits & cocktails and $4 off yards. This is a great place to enjoy a few cocktails and appetizers before perhaps transitioning into dinner.
The Stubborn Mule
The Stubborn Mule Address: – 100 S Eola Dr Suite 103, Orlando, FL 32801
Website: The Stubborn Mule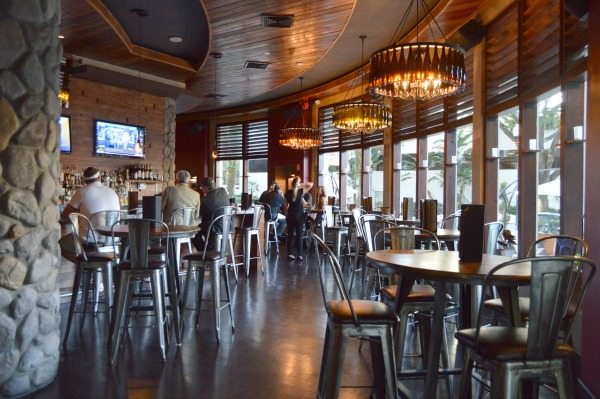 Centrally located near Lake Eola, The Stubborn Mule offers a great happy hour with lots of options. They offer a happy hour from 3pm-6pm daily and 10-11pm on Fri-Sat. They offer 20% off appetizers, $7 signature mules, $8 signature cocktails, $3 off wines by the glass, $2 off Florida drafts and $1 off Florida package brews.
RusTeak
RusTeak Address: – 101 S. Eola Drive, Orlando FL 32801
Website: RusTeak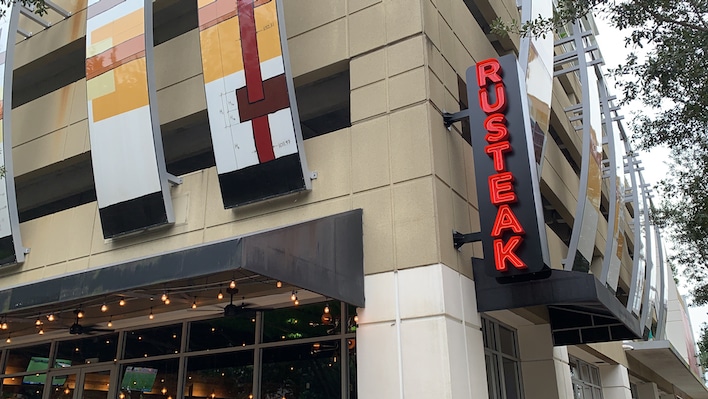 Located in Thornton Park, RusTeak offers a happy hour from 4pm-7pm. They offer delicious foods and drinks with 25% off all appetizers, $6 drafts, $7 wine by the glass, $8 signature cocktails and $10 off of wine bottles over $50. They offer a great atmosphere as they are closely located to Lake Eola.
These are great options, with amazing food and drinks and even better staff that provide friendly customer service that keeps you coming back. So if you are looking for a great after work happy hour spot be sure to check these restaurants out.
Work With Cindtoro
Own or operate a business in Orlando Florida? Our marketing company was established in 2019. Cindtoro is located in Orlando Florida. Our company has been providing high quality marketing services to all types of businesses regardless of the industry. Interested in the services we offer? Work with our Orlando digital marketing agency today