When many think of Central Florida they think of Orlando and all of the many theme parks that draw visitors to the city year after year. However, outside of the excitement of the theme parks and the hustle and bustle of the downtown area we have a host of quaint small cities located right on the outside of the Orlando Area. These smaller cities offer lots of amenities with friendly and welcoming communities and offer a great way to truly enjoy the authenticity that Florida has to offer.
Winter Park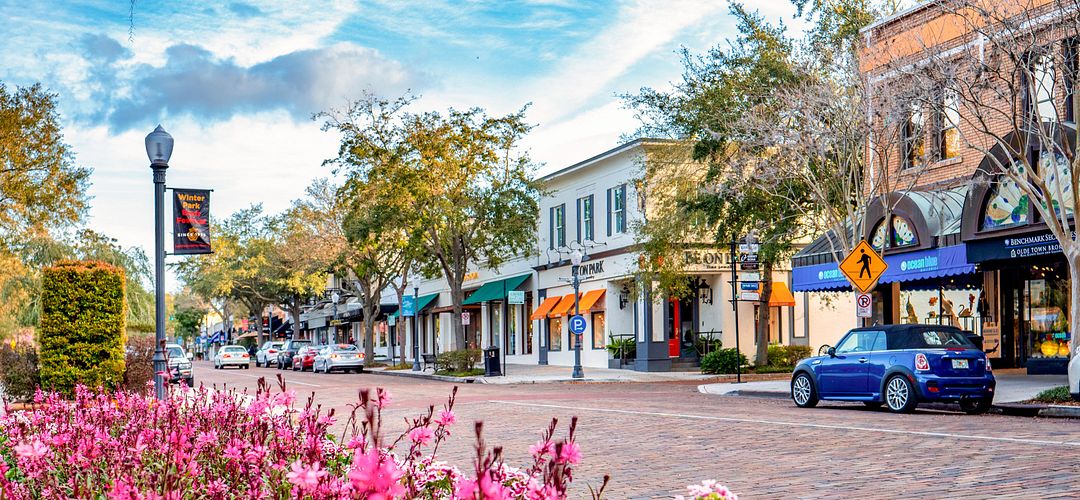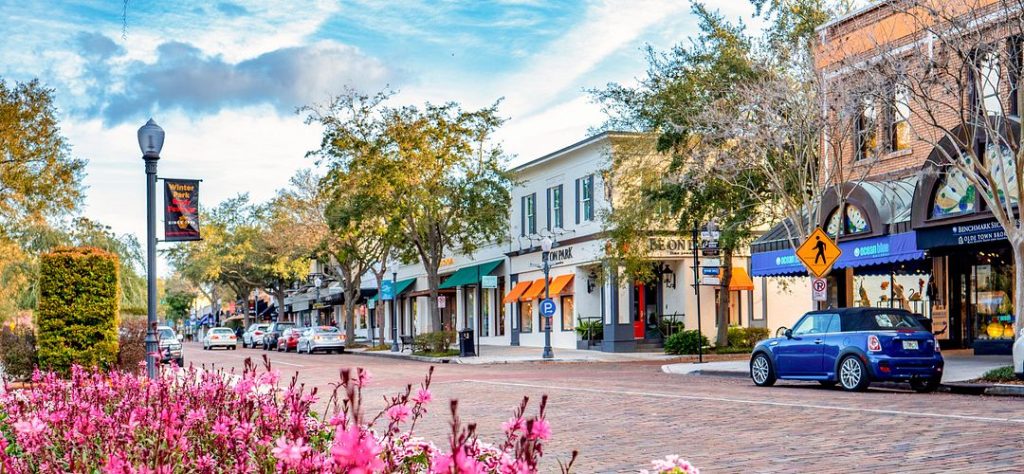 Winter Park is a beautiful city located on the right outside of the Orlando city limits. Winter Park offers great places to stay, amazing restaurants & bars, museums, great shopping experiences and so much more. You can find lots of upscale boutique stores within Winter Park, like John Craig, Be on Park, Orlando Watch Company and much more. You can also book tours throughout the city for example a boat tour by Scenic Boat Tour. You can also visit the Winter Park History Museum and Albin Polasek Museum and Sculpture Garden.There's also a great opportunity to try the local foods and coffee freshly made within the area. Winter Park is definitely a great place to visit when in the city of Orlando and are looking for a change of scenery.  
St. Augustine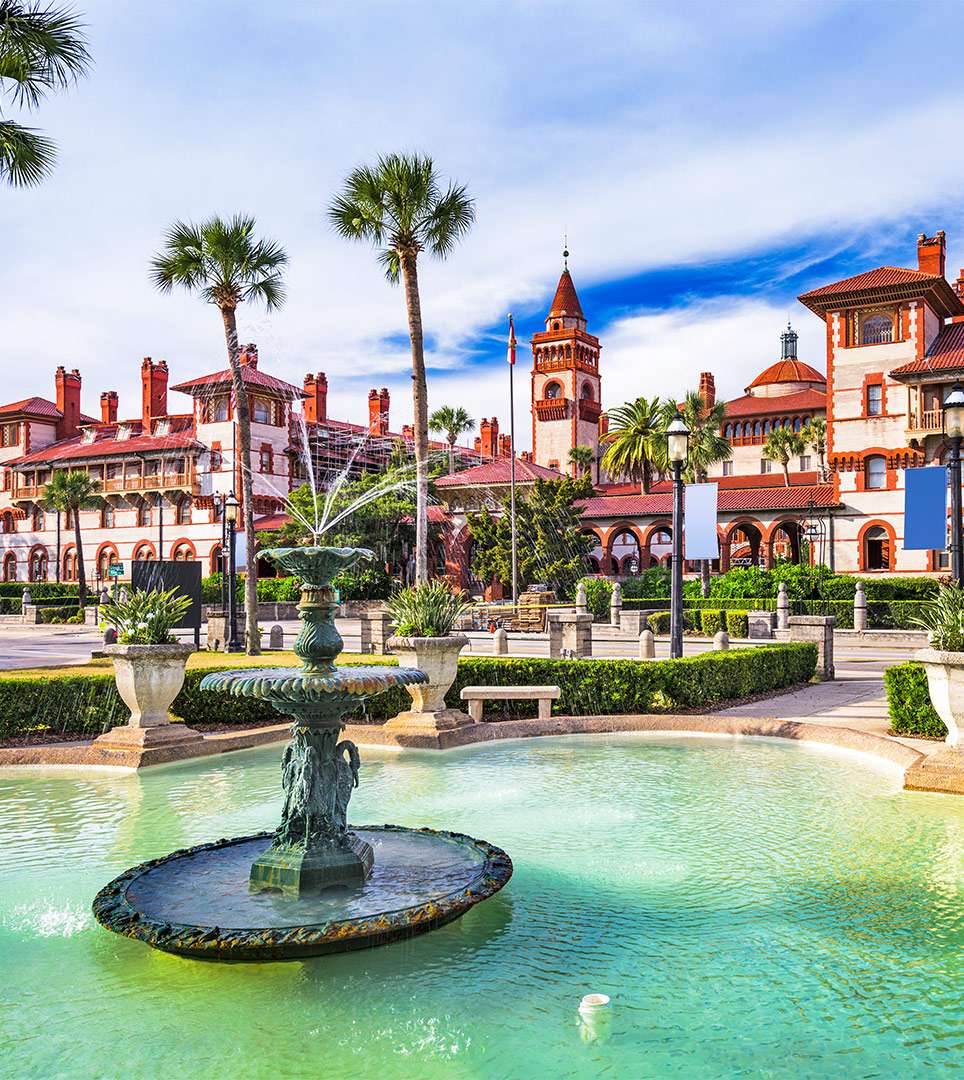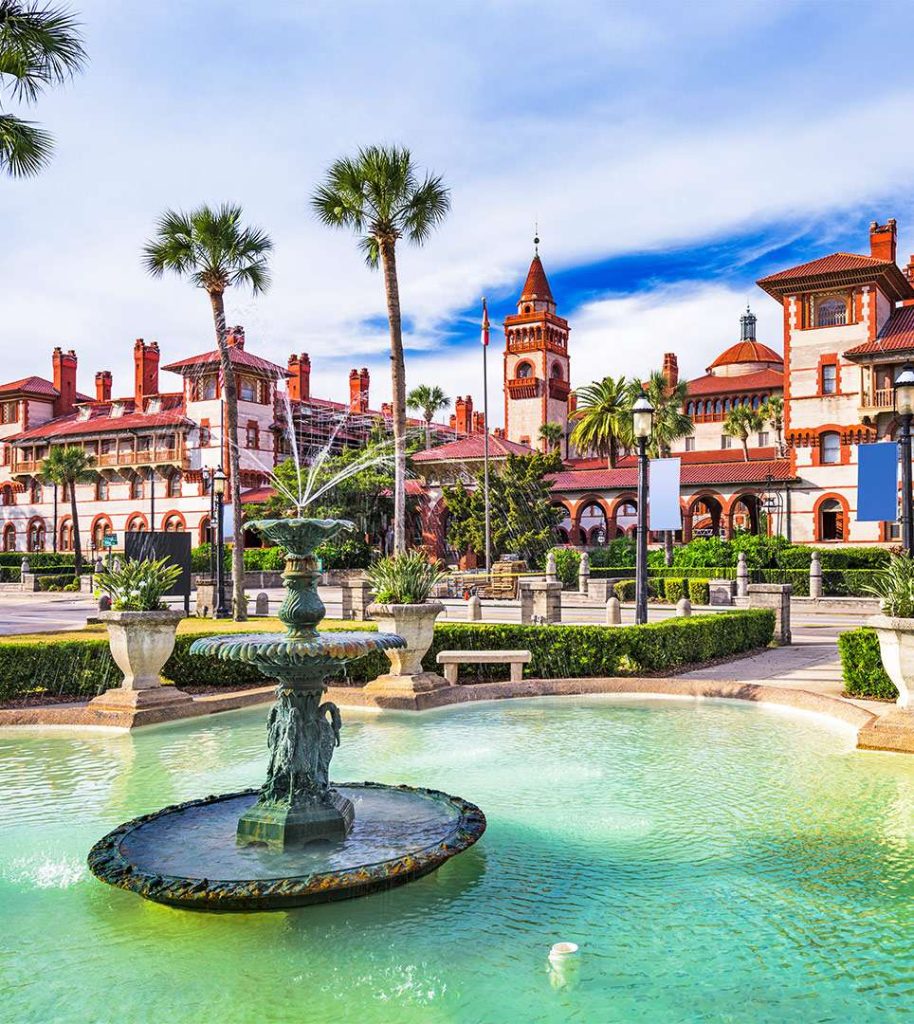 St. Augustine is a beautiful city about 1 hour and 45 minutes north of Orlando and is located on the east coast of Florida. It is a small tranquil city with an extensive history that dates back many years. This is a great place to visit if you are interested in some of the historical background of the state of Florida. They have a fort called Castillo de San Marcos that was built by the Spanish around 1632-1695. With them being on the coast they have beautiful beaches that you can take advantage of. To really take advantage of seeing the city and all that it has to offer we would recommend taking a tour with Old Town Trolley Tours where you will be able to visit many of the historic buildings and sites. 
Celebration
Celebration happens to a city that was organized and planned by Walt Disney himself in 1994. It is located not too far from the actual Walt Disney World, making it a great place to visit on a trip to Disney World or even a place where you can get rental during your stay. There are lots of unique boutiques and cafes and eateries that are lined off on both sides of the streets. If you are into nature there are 4 different walking trails that you can choose from. If you want to ride around the city and truly enjoy all of the scenery you can get a bicycle rental through Celebration Bicycle Rental & Tours. There is also a great farmers market that you can take advantage of on Sundays from 9am-2pm in the summer months and 9am-3pm during the winter months. Additionally, there's a store called Woof Gang Bakery and Grooming that specializes in providing goodies and grooming for pets. The city of celebration has so much to offer for its visitors and should definitely be on your list of cities to visit within Florida. 
Mount Dora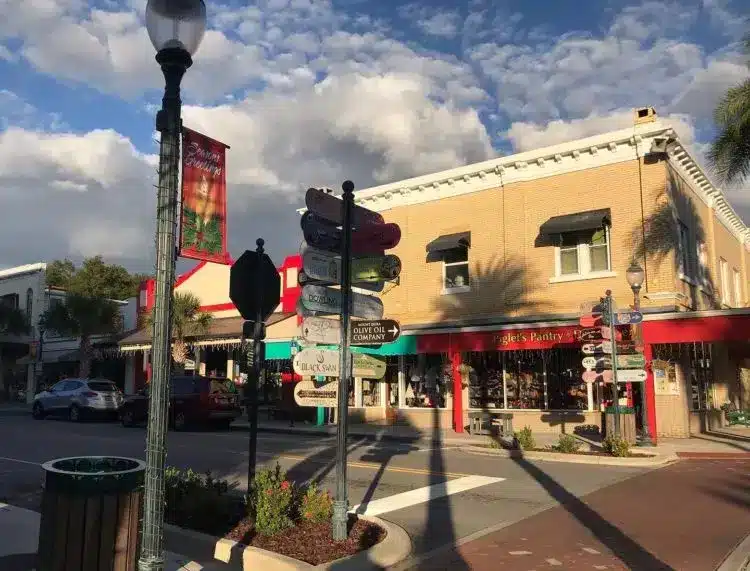 Mount Dora is an amazing historical city about 1 hour from Orlando. They have a rich history that dates back to the 1800s. Over the years the city has continually grown and they have a population of around 13,000 persons. Every year they host 8 major events that draw thousands to their city, you can read more about those events on their city website. If you love nature you can take advantage of Kayaking through Lake Norris and Blackwater Creek, Adventure Outdoor Paddle is a great place to rent kayaks. They also have a farmers market every Sunday from 9am-2pm. Additionally, if you are looking for an extra special date night option you can book a horse and carriage ride through the city with Moonlit Acre Carriages. 
Each of these beautiful cities has something unique to offer, and should definitely be visited more often. They provide a great experience and change of scenery from the city life and really immerses you into the history of where Florida has come from over the years.