Orlando SEO Services Designed To Increase Website Traffic To Your Local Orlando Business
That Increase Your Organic Website Traffic To Get More People to Your Business
Digital marketing targets the online presence of a business through website development, content creation, social media exposure, and digital advertising. A digital marketing agency can give a new business an edge or improve the marketing tactics of an existing business. Our Orlando SEO agency is here to help.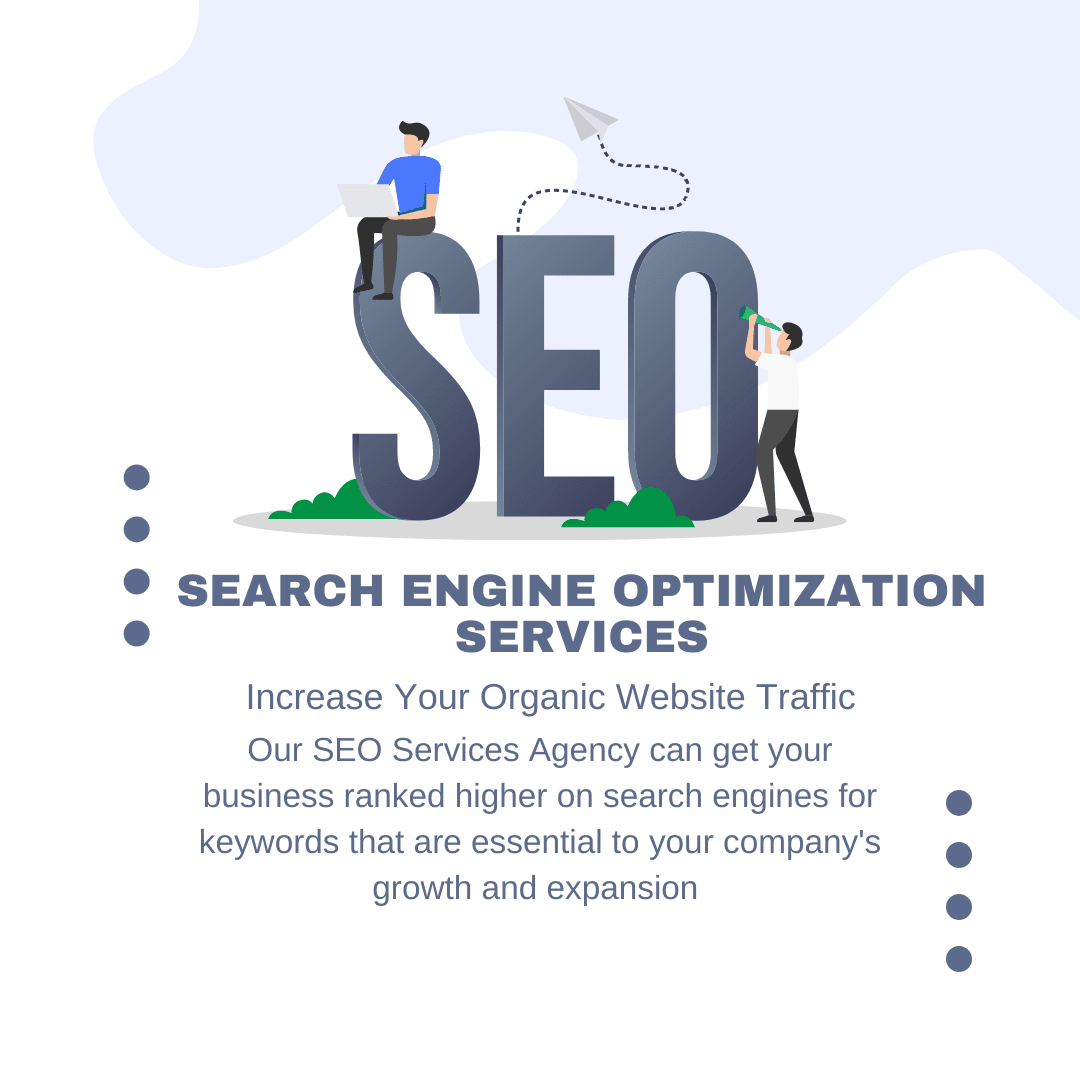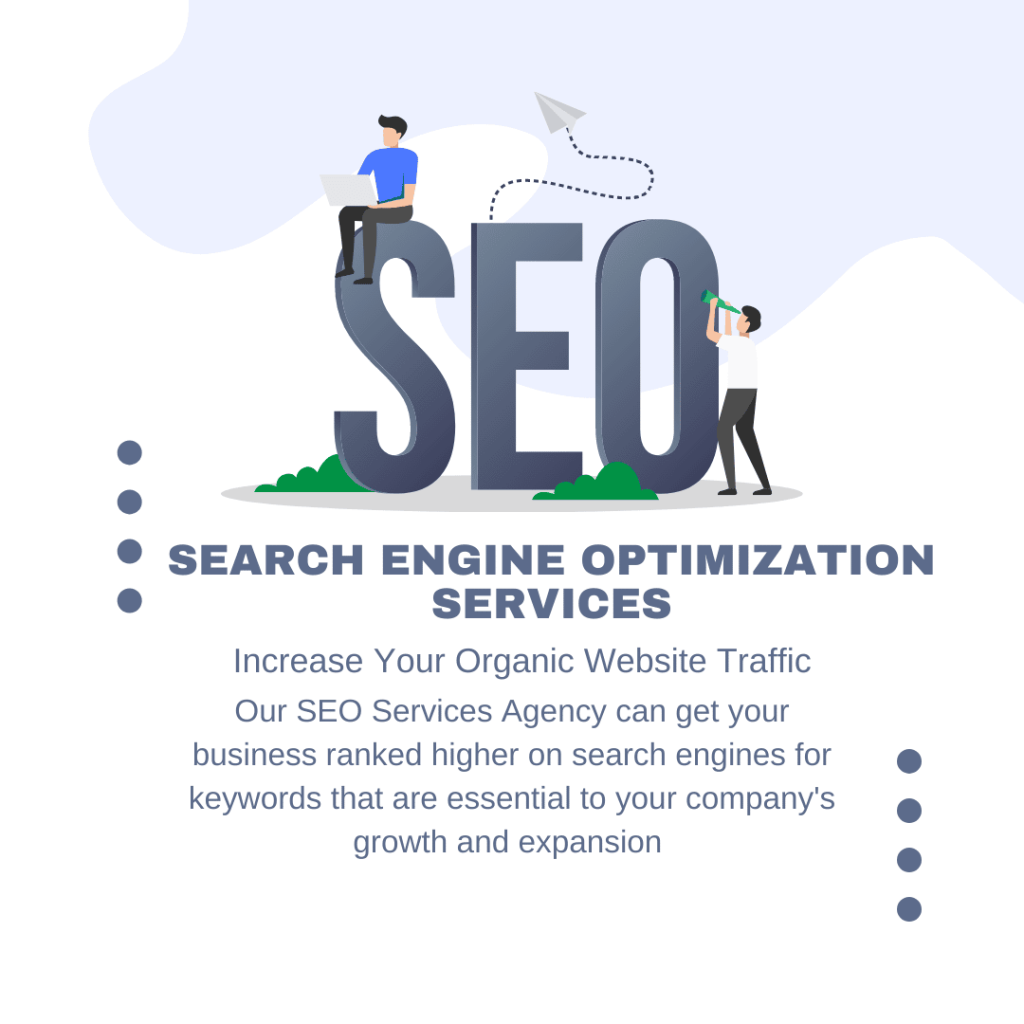 Avg Organic Traffic Increase
Search engine optimization, better known as SEO, helps your website pages to rank higher and become more popular amongst consumers that are searching for services or products within your area of business. SEO normally helps you to become more popular such that your business begins to rank among the top businesses within your particular radius. 
SEO works behind the scenes to configure the technical aspects of your website to ensure that your site is producing relevant content that fulfills the search needs and queries of your target audience. The aim is for your website to rank on the first page of the search engine results page (SERPs) so that your page can receive much more traffic.
What Is Search Engine Optimization (SEO)?
SEO is an essential part of digital marketing because it helps your pages rank higher in search engines. Ultimately, SEO makes your website bring in more traffic and leads to potential clients. When you use our local SEO services, your business will gain more exposure to the public in the areas that you serve. 
SEO is an organic form of digital marketing. Organic marketing naturally generates traffic to your website without using paid advertising methods. Organic SEO marketing builds rapport with your clients, enables long-term success for your business, and it is cost-effective. 
How Does SEO Help Your Business?
SEO helps your business to gain more visibility and build brand awareness amongst consumers. It is important to your business to build a strong foundation that your consumers are able to trust and relate with. 
It helps to also provide a better user experience for your consumers and the better the experience the better the overall conversion rate. The better your content the more likely it is for your site to be used for featured snippets which is an excerpt from your website normally found on the top of the Google SERP.
Today, I'm going to be answering some common questions that we get about search engine optimization or SEO. SEO is basically the art form of ranking a website for a particular keyword query or a particular search phrase that you're looking to have higher in the rankings of a search engine. The first question that I typically get is "Why does SEO take so long?" and this answer is determined off of a variety of different factors. One, your website's age and your popularity. Two, the numbers of keywords that you currently rank for slash do not rank for. Three, your determining Authority score which is basically how well are you doing on an SEO basis overall. The ranking for an authority score basically goes from 0 to 100 with the average at this current point in time really being somewhere around 35. The reason why SEO takes as long as it does now is because you cannot force the machine to put you ahead of competitors very quickly. The reason why you can't is because you need to build the base you need to build the level of trust within the search engine and with users that will basically tell them "Yes, I can rank this website ahead of competitors" because they've done the work to actually achieve this ranking. Essentially, how helpful can you be to your potential customers or your potential clients. If you can do that effectively, then that is the best way to go about achieving that. The next question that I get is "Can you do SEO in any industry?" and that answer is yes, we can do SEO for basically anything across the board. SEO kind of all functions off of keywords and key phrases these various different pieces and the methodology and the processes behind actually doing the task of the search engine optimization really do not necessarily change. The only things that actually change are the keywords that we use and how we kind of interact with content and do certain things there. So, if I was going to give a couple of examples of kind of who we can do this for, it would be things like roofers, plumbers, we can do it for real estate companies, medical spas, Lawn Care businesses, law firms. Really just, honestly, whatever your business is. E-commerce companies are a big one out there. The answer is, yes, we can work with any industry. It doesn't matter which one. The process is all the same, the keywords are slightly different. The next question that I typically get is "What sort of results will I see from SEO?" So, the results that you'll typically see from SEO will vary from industry to industry, thing to thing. The reason being is every keyword query that you have kind of varies in terms of search engine, traffic, and these various different things like that. So, there's never really a set number or a set thing of results. The goal of SEO is to get as much traffic as possible that is relevant traffic for people who are looking for your product or your service, whatever it basically ends up being. Typical result time frame for this sort of thing is about three to six months. The reason being is because you just can't force the machine to rank you ahead of competitors or things along those lines artificially or very quickly. That concludes some of our common questions that we get for search engine optimization. As always, if you guys have any more please feel free to reach out to me at info@cindtoro.com or call our office at 407-923-0109. We'd be happy to assist you.
Types of SEO Service Solutions:
On-page SEO is an optimization technique used within your website to improve its search engine rankings. Examples of this technique include title tags, meta descriptions, header tags, URL & image optimization, and keyword usage. 
Optimization of titles and meta descriptions ensures that a site's web pages are more visible in a search engine results page (SERP). This is helpful for both users to understand the content and search engines can index the site. 
Title tags should contain important keywords, be concise, and accurately describe the webpage. A website title is helpful for both users and search engines. A website title helps users see an accurate and concise description of a page's content before deciding to click on the link. A website title is an HTML element that helps search engines determine the relevancy of a webpage. 
Proper title tags make content easier to read and understand for users and search engines. Using keywords throughout the content will ensure that search engines can properly index your pages. 
Off-Page SEO refers to the optimization techniques used outside of your website to improve its search engine rankings. Examples of off-page SEO include pay-per click advertising, link building, social media engagement, content marketing, and online reviews. 
Link building including backlinks from other websites to your own. Quality backlinks from reputable websites can improve your website's search engine rankings by providing a wider context to the reader, cite or provide a source of information, or support a claim made on the site. 
Off-page SEO also focuses on increasing engagement on social media platforms such as Instagram, Facebook, and Twitter. External links can direct readers to a company's social site. A company with an active social media presence and high engagement numbers can lead credibility to their skills as SEO specialists. For clients, social media posts can raise brand awareness and exposure to a greater audience.  
Content marketing is also an essential part of off-page SEO. Content marketing includes establishment of a company blog. SEO specialists at Cindtoro have employees dedicated to establishing and running a company blog. Blog posts build loyalty and trust by providing reliable information that clients can refer back to. Blog posts also increase visibility. At Cindtoro, writing a blog post is crucial for understanding our target audience and putting ourselves in our client's shoes. 
Finally, off-page SEO includes improving your website's online reviews. Positive ample reviews from clients will make your website appear more credible and trustworthy in the eyes of search engines.
 Focuses on the optimization of your website for local rankings and searches. This helps your business to rank on the local maps for searches that involve your service or product within your local area. 
Focuses on the actual structure of your website and how the site is built. This ensures that your website's codes are clean and operating efficiently. It ensures that the site is operating to optimal performance. 
Basic
Laying the ground work
Max 10 Pages SEO Optimized
Premium
Getting Serious About SEO
Max 15 Pages SEO Optimized
Enterprise SEO
Best Value
Max 35 Pages SEO Optimized

Dedicated team of SEO Specialist
Speak to an SEO Specialist
Every business needs to make online lead generation apart of their marketing online marketing strategy.  If you need help generating more traffic online get in-touch with an SEO specialist today. Let our team at Cindtoro take your company to the next level with custom SEO marketing services.
What is included in Cindtoro's SEO Service Plans
Cindtoro's SEO services are custom built for your websites needs. We have a unique in-house SEO process that we use to help generate higher search rankings, increase website traffic from Google and out-rank your competition.
| Features | Basic | Premium | Enterprise |
| --- | --- | --- | --- |
| Number of Pages Optimized | | | |
| | | | |
| Keyword Target Page Mapping | | | |
| Keyword Research and Selection | | | |
| Title Tag and Meta Description Updates to Target Pages | | | |
| | | | |
| XML sitemap creation & submission | | | |
| Optimized H-tags (Example H1 tags) | | | |
| Google My Business Optimizations (GMB) | | | |
| | | | |
| Alt Image Attribute Analysis, and Implementation | | | |
| Custom Data Studio Reporting Dashboard | | | |
| | | | |
| | | | |
| Google My Business (GMB) Setup | | | |
| Google Analytics (GA) Setup | | | |
| Schema Markup Implementation and Optimization (JSON-LD) | | | |
| Custom 404 Error Page Creation | | | |
| Data Aggregator Optimization | | | |
| 40+ Local Business Citations | | | |
| Competitor Keyword Analysis (Up to 6) | | | |
| External Link Analysis and Disavow (If Needed) | | | |
| Website Sitemap Creation and Implementation | | | |
| Link Baiting and Custom Content Creation | | | |
| Website Architecture Structural Analysis | | | |
| Internal linking Restructuring and Optimization | | | |
| Duplicate Content Analysis and Fixes (If Needed) | | | |
| Manual Outreach Backlink Building | | | |
How does Search Engine Optimization (SEO) Work?
SEO works by influencing various on-page and off page SEO ranking factors. It takes a combination of both on-page and off-page SEO strategies. For on-page, these can include scheme markup, HTML coding, adding more keyword-rich text, onsite blogging, and much more. Off-site optimization requires things like bookmarking, off-site blogging, and gaining backlinks. 
What percentage of search engine searches go beyond the first page?
Based on an article by Forbes, it states that the first page of Google search results has 71% of website clicks and even up to 92% in more recent times whereas the second page has below 6% of website clicks. Although ranking on the first page of the SERP is important it is also even more important to try to rank high on the first page. 
An article by Search Engine Journal, states that the first organic search result has a click through rate (CTR) of 28.5% whereas the third position falls far behind with a CTR of only 11%. Based on an article by Forbes, it states that the first page of Google search results has 71% of website clicks and even up to 92% in more recent times whereas the second page has below 6% of website clicks. 
Although ranking on the first page of the SERP is important it is also even more important to try to rank high on the first page to increase relevant website traffic. An article by Search Engine Journal, states that the first organic search result has a click through rate (CTR) of 28.5% whereas the third position falls far behind with a CTR of only 11%.
Cindtoro Digital Marketing's SEO Process
Every SEO campaign starts off with an initial site audit to assess where you are currently ranking while also identifying potential areas to make key gains over the course of the campaign before we move onto the next phase of our SEO process.

We take an in-depth look at your website, the services you offer, and your competition to better understand how we can get your website to the top of Google.
During our keyword research phase, we reverse engineer the buyer's journey to identify the correct keyword we need to target. We use a special in-house process that allows us to identify keywords with the buyer's intent. A key that sets us apart from other SEO agencies.
We understand how to write in a way that will speak to the reader. After content pieces are written they are then sent to our team of professional editors for a final review before being distributed online.
We optimize the structure of your website by changing key code, metadata information, file names, and a whole lot more to help your business show up for relevant searches in your local market.
An SEO specialist will build backlinks that act as votes for your website helping to increase your authority and traffic over time by showing Google you are the local expert in your market. We build links by employing tactics such as directory submissions, local citations, and guest posts on other websites.
Top SEO agencies know that testing is key to the success of an SEO campaign. Once you get to the top of Google it is important to keep you there. Our team of SEO specialists will keep your SEO up to date with regular monthly maintenance. 
Once a successful campaign and search engine optimization strategy has been established, it is important that it is maintained. 
SEO trends are changing every few months and hiring a company with a team of SEO specialists will ensure that your company remains current with the trends and ahead of the competition. 
Every few weeks the site has to be optimized, making sure that all of the backlinks are working properly, and that everything is satisfactory to continually receive the best organic rankings on the SERP. 
Every month we update you on the work actions we have done for your SEO campaign to ensure that we are making constant improvements and that you are satisfied with the SEO services we are providing your company
Is SEO Worth It For Your Business?
SEO can be quite beneficial for your business once you are taking the necessary steps and incorporating a proper consistent strategy. An article by Intergrowth states that 68% of online experiences begin with a search engine. 
With this in mind, it is important that your site is properly optimized for the search engines such that they favor your site and provide you with a high ranking.
 Additionally, it was stated that 61% of Business to Business marketers stated that SEO and organic traffic generate more leads than any other marketing initiative. Your business may not be able to benefit from this marketing success if your SEO is not operating adequately.
How Cindtoro Digital Marketing's Custom SEO Services generated a 280% organic website traffic increase
When you need the highest quality no-nonsense SEO services you come to us. Our premium SEO solutions got our clients more paying customers through their door looking for a "self-storage company near them" We can do the same for your business. Speak to an SEO specialist today and see how we can generate more organic traffic for your company with SEO.
Is Search Engine Optimization (SEO) Still Worth It And Relevant In 2023
If you want your business to continuously grow and keep aligned with new market trends then it is still extremely important to maintain a proper SEO strategy. SEO has been and still is one of the most important ways to increase your overall website traffic. 
The only way to improve your organic ranking is through search engine optimization. Having the right keywords, backlinks, and quality website design are important factors that contribute to successful SEO. 
There are still expectations that Google has for every website, which makes it essential that a keen eye is always given towards ensuring that those aspects are always in order. It is important to continuously keep up with the SEO trends as there are specific expectations from Google that change over time. 
The value of utilizing a local Orlando SEO agency goes beyond tailored digital advertising benefits. At Cindtoro, we don't just focus on pay-per-click advertising and content creation. We take a personalized approach for all of our clients and thoroughly take each client through the process of an effective SEO strategy. All of these SEO strategies help your business stand out from the rest. 
SEO boosts traffic – SEO boosts traffic by targeting customers as they are searching for the product or service that you offer. 

SEO saves money – SEO encourages organic growth of your business beyond the results that PPC advertising can provide. 

SEO keeps you competitive – higher search engine ratings increase your overall website traffic, builds brand awareness to locals in your area, and ultimately means more leads.

SEO promotes accessibility – by optimizing a website, it becomes easier for search engines to read. Search engines can now properly crawl and index your website. This means your site is accessible for all clients, no matter the device they're surfing the web on. 
Increase Organic Website Search Traffic
When you invest in a quality SEO company your organic traffic will increase as a result of their SEO effort. As you increase organic website traffic you will be presented with more leads and potential sales for people searching for what you have to offer.  
As a business owner you are most likely wondering how do  you get to the first page of Google? The short answer is by investing in good quality SEO services from a reputable company like Cindtoro. Did you know that 75% of searchers never click past the first page of results. Ranking on the first page of Google means that your company can be well positioned and have the benefits of increasing organic leads online. Which leads us into our next point.
Increase Organic Leads Online
No matter if your company sells products or you are a service based business. Investing in SEO can lead to vast increases of targeted online leads thought your website. No matter how simple or complex your business is chances are there is always someone searching on Google to find the product or service that you offer. Without investing in digital marketing quality online lead flow is near impossible and it will be very difficult to grow your business in the 21st century.
Make Your Brand More Trustworthy
Did you know that reaching the number one ranking of Google makes your brand more trusted for your product or service? As you gain more visibility online using SEO services you will begin to rank for "branded terms" like your business name, or a service you are looking to sell. Your company will be viewed as more "serious" because, you have reached the top rank of Google search. 
Allows your site to be seen much more by consumers interested in your service/products.
Competitive Advantage Amongst Competitors
Investing in SEO is important because your competitors are most likely investing in SEO in quest of outranking the competition so it is essential that your business is doing the same. Our SEO specialists take detailed looks at the competitors, determine their
Supports Content Management
Engaging and original content help to enhance a well performing SEO page and helps the page to rank even higher as Google sees it as valuable content that consumers need to see.
Makes Your Website Easier To Navigate
Making your site easier to navigate improves the overall customer experience which helps the site to rank. Ensures the best page optimization for each of the pages found on your website.
Helps Your Site To Rank Better In Local Searches
Most local searches lead to conversions and using Local SEO will help you to rank and appear within these searches.
Once your site has quality content that your consumers will enjoy they will most likely spend more time on your site and engage with the content which can lead to more conversions.
Achieve Results That Can Be Easily Tracked
The results and data of how the SEO is performing can be easily tracked which can help to determine what is or isn't working and what needs to be improved.
Should I Hire Someone To Do My SEO Services?
Here at Cindtoro we offer a host of digital marketing services and SEO services happens to be one of them. With some of the SEO expectations from Google frequently changing over time, it is essential to hire an SEO specialist that can better dissect the trends and keep your company ranking at the top. Here at Cindtoro, our SEO specialists keep themselves up to date with trends, by carrying out the necessary keyword research or search query research and keeping detailed logs of the algorithm and how different aspects of the website are performing and what changes have been noticed over a given period of time.
Speak to an SEO Specialist
Our SEO services are driven by artificial intelligence (AI) which, gives us the ability to identify the best keywords and recommended actions for each month the search engine optimization campaign is underway. If you need help generating more traffic online get in-touch with an SEO specialist today. Let our team at Cindtoro take your company to the next level. 
Our SEO Services Can get you Results like this...
Our competition wish they knew how to achieve these kind of results for their clients.
Organic New Users (3 Month Time period)
User Engagement (Engaged Web Sessions)
How to Choose an SEO Company in 2023
Working with an SEO company is one the most important things that you can do for your business. Great SEO has the ability to bring in a flood of customers that are actively looking for your products and services on Google and other search engines. 
Every company aspires to rank number one on search engines. But fair warning, It takes a lot of work to get your business there.
Here are three things you should look for when choosing an SEO company.
Review Their Case Studies
A top SEO agency should have case studies that explain their process, the keyword ranking performance for the target keywords, and the organic traffic increases that took place. As you are reviewing the agencies' case studies take into consideration the types of businesses they have worked with in the past.
It could provide you a good idea of what they may be like to work with. If they take the extra care to make case studies clean and polished they are paying attention to their brand which means they will do the same for you.
Ask SEO Marketing Questions That Make You Reassured
The more questions you ask an SEO company the easier it will be to walk away from a meeting with the clear understanding that you choose the right marketing firm to fit your needs. Of course you need to know the right kinds of SEO marketing questions to ask an agency first. A few of these questions you should ask are:
What kinds of SEO service reporting do you provide?

What is the average Organic traffic increase seen across your past and present clients?

How long until I see results from an SEO service?
Questions such as these will help you understand more about the SEO company you plan to hire so you know what to expect before you go to contract. 
Run Away From Guarantees To Rank Page One On Google
Any SEO firm that claims to have a "special relationship with Google " or  they can guarantee a page one ranking on Google. Only by investing in
their
SEO services is outright lying to you.
These types of firms are normally low cost cheap SEO companies that are flying by the seat of their pants.
It is impossible to tell where you will end up on the SERPs because Google determines this algorithmically using 200+ ranking signals. The best SEO companies like Cindtoro know how to work with Google's ranking factors that result in higher keyword movement.  
Hire the Best SEO Agency For Your Company - Choose Cindtoro
Cindtoro's team of SEO specialists use some of the most advanced SEO methods to help drive your firm's website to the top of Google.
Our SEO services are driven using machine learning to help our team identify the necessary actions needed to be taken to make the SEO campaign a success.
We work with companies of all sizes mainly in the real estate and legal fields to generate more organic traffic with proven SEO marketing strategies. If you are not one of those businesses we always welcome a challenge and would love to add you to a list of glowing case studies and reviews.
About Cindtoro
Cindtoro Digital Marketing Agency is composed of internet marketing strategists, web designers, social media marketers, and SEO specialists. We are focused on increasing your online presence and leads, beyond the technicalities of digital marketing. We deliver a personalized and tailored approach to all of our clients in any target market. 
We hav e a passion for helping business owners in Orlando reach and surpass their business goals. We strive to uphold our core values of dedication, passion, accountability, and creativity to every client we meet.
If you're ready to join the Cindtoro team with 4+ years of local SEO success, contact us today for a free consultation. Still have questions? Feel free to reach out to us at any time. 
Common Questions About SEO Services
Go beyond Orlando SEO Services
Let's Talk About Orlando SEO Marketing